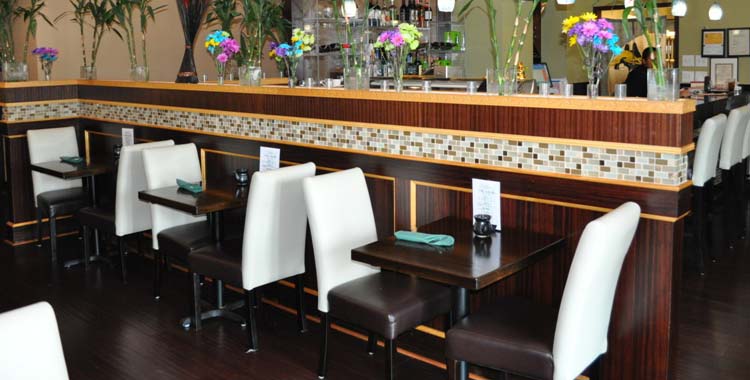 Welcome to Green Bamboo Asian Bistro, an unique place in Rockville where you can enjoy great traditional Asian food.

Whether you are looking for fine dining experience, or want to try traditional Asian food, or a new a place for your everyday lunch, Green Bamboo Asian Bistro can accommodate all your needs.

Since early 2011, we offer good mix of fine asian foods in Rockville area. We are conveniently located at Fishers Lane, right off the Twinbrook metro station, and easily accessible from either Rockville Pike, Veirs Mill Road, and Twinbrook Parkway.

Our menu includes traditional Chinese and Thai entrees, variety of noodles and vegetarian dishes, sushi and Japanese food, soups and appetizers. We also offer great lunch specials on weekdays, which include entrees from the kitchen, as well as sushi specials. Our Happy Hours menu valid weekdays between 3PM and 7PM, which includes variety of appetizers and incredible specials on drinks.

For your convenience, we also offer FREE DELIVERIES within a limited area.

Come to Green Bamboo and you will enjoy our peaceful atmosphere, relaxing music, great food, and friendly service.